What is a Foam Party?
Foam parties! The newest entertainment option taking over summer parties everywhere. A foam party for kids (or adults) is a sure-fire way to keep all your guests entertained at your next celebration.

GET THE FULL FOAM EXPERIENCE with 541 Jump!

All of our foam parties are staffed for your safety and fun.
We Bring the music, beach balls, foam games and so much more!

A foam party is an excellent option for:
Birthday Parties
Daycares
School events
Church events
Gender reveals
Fairs
Festivals
Summer parties
And more!
Foam parties are sure to create memories that last a lifetime. Foam Parties are fun for ALL ages & abilities. There is no better way to beat the heat than being covered from head to toe in refreshing foam!

Imagine a heap of sudsy, refreshing bubbles with all of your friends and family enjoying a wet and wild way to PLAY! We'll fill your foam party space up to four feet deep with our allergy-free, zero clean-up, environmentally friendly foam. We promise your kids have never seen anything like it… And they'll LOVE it!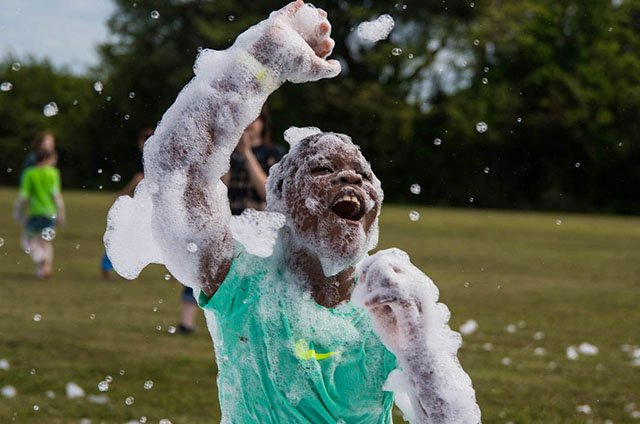 ARE FOAM PARTIES SAFE?
We use professional, organic soap bubbles that is 100% safe for you, your guests and the planet. Our foam will not harm grass. Our solution is a foaming agent that makes bubbles with no additives in the foam solution for scent or cleaning. It is biodegradable, non-toxic and hypo-allergenic. It will not harm skin, clothes, pets or lawns.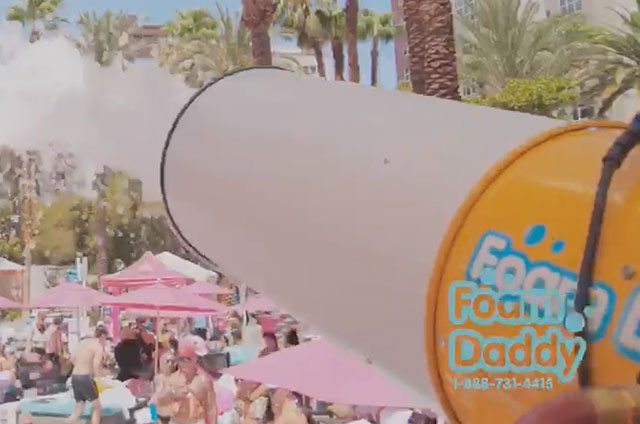 HOW MESSY IS A FOAM PARTY?
Clean up is quick and easy. Simply rinse off with water and the solution is gone. Depending on whether the day is arid or humid, a large amount of the water is lost through evaporation as the foam goes away.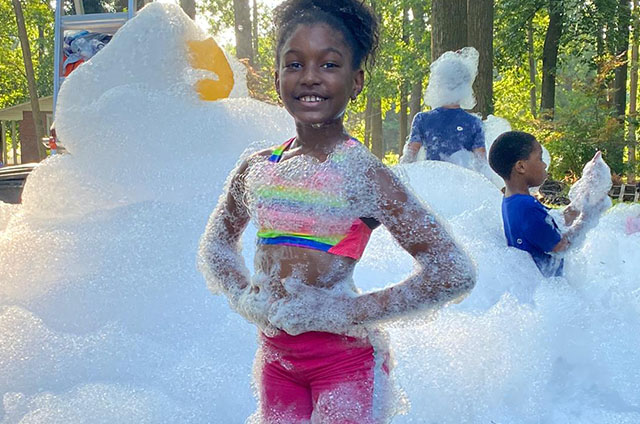 WHAT TO WEAR TO A FOAM PARTY?
When you think about what to wear to a foam party, ask yourself, "what would I wear to a summer pool party?" A lot of the same rules apply. You want to wear clothes that:
Are okay to get wet
Are comfortable
Are potentially quick drying
Check out our other awesome party rentals!